Spray Trucks
Our standard spray trucks are Dodge 5500 4×4 units complete with the following;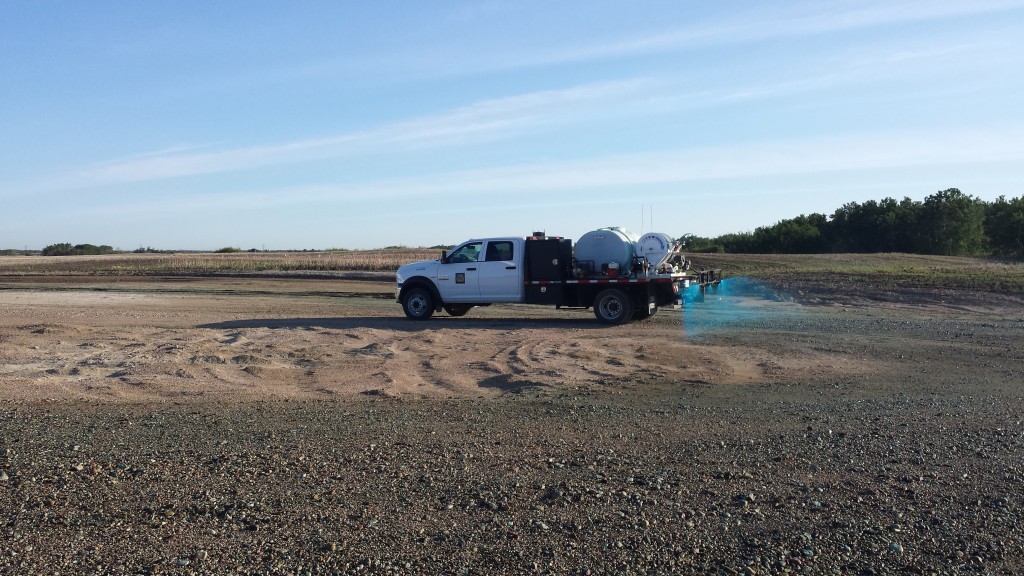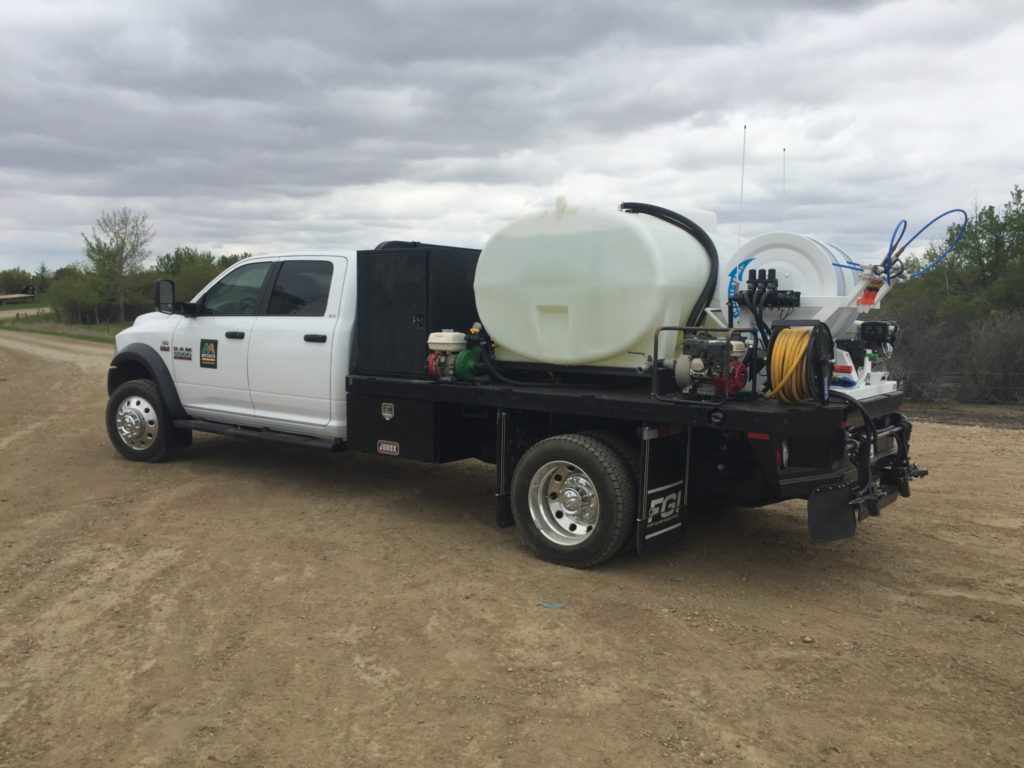 Inteli-spray systems with dual remote control hose reels, each with 150 meters of hose.
 Rear mounted boom-less nozzle system for efficient spraying of large areas and road sides.
Water transfer pump and suction hose for quick and  efficient filling from approved water sources.
Large, secure, lockable tool boxes for safe chemical transport and storage.
All applicable safety equipment and supplies.
Off-Road Sprayers
Our standard off road spray units are Kubota RTV 900's suitable for spraying large areas and reclaimed leases. Also available is an Argo 750 EFI with tracks for areas not accessible by standard units. Each unit is complete with;
100 gallon chemical tank and high pressure chemical pump.
 Side mounted boomless nozzle systems.
ROPS roll cages.
Hose reel with 150 ft of hose and hand gun.
GPS guidance for accurate applications in large areas.
Mowing
Our mowing tractors are 6430 series John Deere's complete with 15 foot John Deere rotary mowers. All tractors contain GPS units for navigation and all relevant safety and first aid equipment.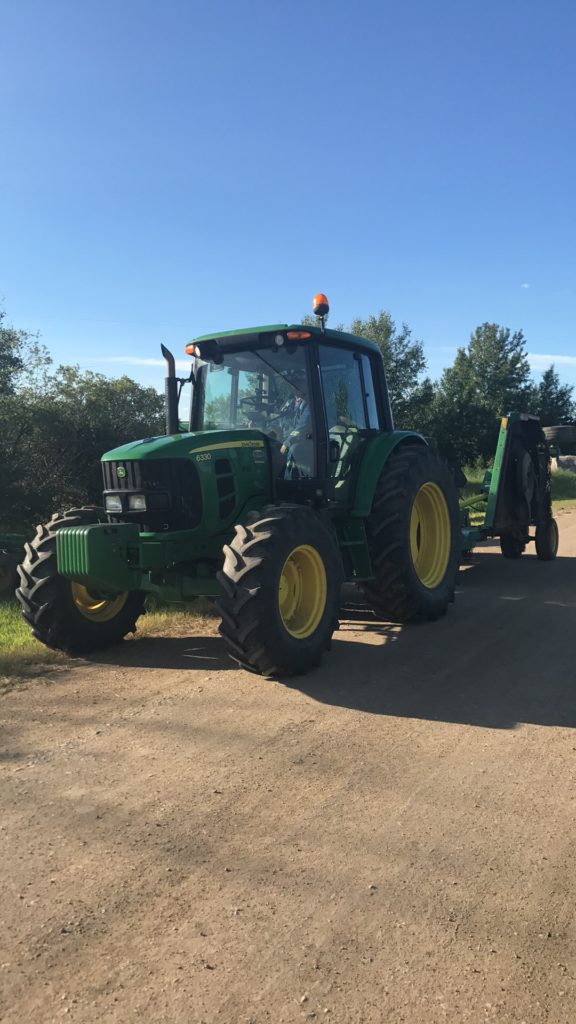 Environmental Drilling
We have both truck and tracked rig options available for environmental drilling.
Our truck rig is mounted on a 2014 Dodge 5500 4X4.  It has a 3.5  meter stroke and is capable of drilling depths of up to 15 meters utilizing 6″ solid stem auger. It is a very efficient rig that will allow quick access to areas not accessible by larger units.
Our tracked drill rig utilizes a 2013 Bombardier Muskeg carrier and is an excellent option for drilling in areas that are not accessible by a truck rig.  It is capable of drilling 6′ solid stem auger to depths of up to 15 meters.